A suit with a perfect tie can make you look classy. You want to find a brand that is known for quality, style, and durability. You also want to find a brand that is affordable and easy to find. With so many brands out there, it can be hard to know where to start. So, here we are to guide you about the best tie brands in the world. It will help you choose the perfect match for your favourite brand.
Necktie no doubt is one of the most popular as well as professional forms of neckwear. This simple tie can add formality to your attire and make your outfit look amazing. In business meetings or any kind of formal function your tie automatically compliments your outfit and brings confidence.
If someone asks what is an important part of men's formal wardrobe then a necktie is among all. It may seem like a simple accessory but don't waste your money on a poor-quality tie. Because texture and the stuff say it all that's why always choose the best as it will enhance your overall looks.
How To Spot A Perfect Tie?
To spot a quality necktie you need to search for expensive tie brands with their materials. For instance high–end ties are 100% silk. Lower-quality ties material are inexpensive and their material falls apart easily. So, before choosing a tie do not sacrifice quality. Buy one but worth it. It happens most of the time that if you buy an expensive one that would also get rough.
However, the most fun part of tie shopping is the style of it. You can have personal taste regarding selecting a tie for you for any special event or business meeting. It is the essential element of a modern man dressing especially when it comes to representing a certain class status. There are many best tie brands in the world which we will discuss below.
Status Symbol
Fashion designers understand that ties are what makes a man different from the crowd and perfect. So, creating such a look that would become signature wear all depends on the class and the attitude of the person who is wearing that look. Talking about status symbol then yes ties became a status symbol over time due to fashion designers who always represents formal dressing with a necktie.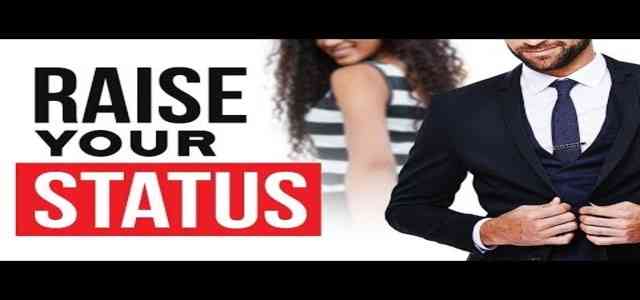 It actually differentiates a person and provides a sense of exclusivity. Living a luxurious life directly shows how a person is suiting in different places. So, whatever garments you wear separates you from the rest. It is famous that a necktie is the symbol of success and authority and we couldn't agree more. No more further wait, and let's have a glance at the best tie brands that are famous and worth it.
List of Best Tie Brands in the World
There's no denying that Tie Brands in the World offer a wide range of prices. You can easily find a Tie for less than $20, or you can spend upwards of $200 for a Tie from a high-end designer. But what Tie Brands in the World offers the best value for your money? To answer this question, it's important to consider what you're looking for in a Tie. If you're simply looking for a Tie that will get the job done, then there's no need to spend a lot of money. On the other hand, if you're looking for a Tie that will make a lasting impression, then you may consider these brands that we mentioned below.
Rampley & Co
People are very fond of Rampley & Co's amazing pocket squares. If we talk about the detail of their ties then it is just breathtaking due to the fabric and the pattern they use. Their tie is handmade and they are made in England. Fabrics are sourced, especially from scabal, which is a celebrated textile merchant.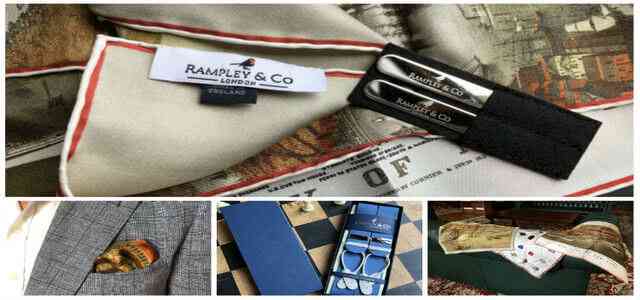 They retail silk wool and cashmere blends with the little work of self-tipped and hand-rolled finishes. Most of their silk ties are screen printed in Macclesfield. This is the 300 years old weaving industry.
Hawes & Curtis
It is one of the best tie brands in the world. This brand was first established on Jermyn Street in London. Since 1913 Hawes & Curtis has become popular among all of the English aristocracies. Now it is open to all social classes with suitable prices. Their ties are made of fine silk and with brilliant work on it, they undoubtedly are the best of all.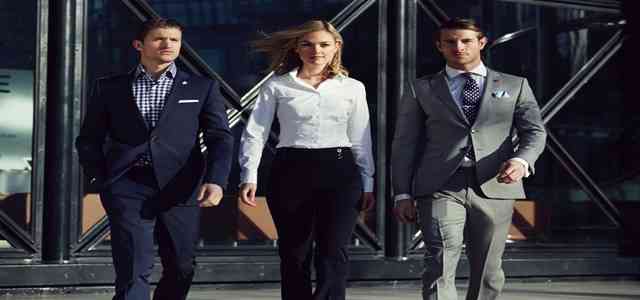 Eton Shirts
This brand is the heritage of Swedish brand and it was actually founded back in 1928. The European wear ties are indeed the best and high end. They use luxurious fabrics and the best part is, that it is in a range of all social classes. It is impossible that you will not be seduced by their tantalizing creations, as their paisley ties are eye-catching.
The Tie Bar
It is the retailer of ties.com one of the best tie companies in the world. And the most favourite brand for different men, when they are stocking their accessories. It is cheaper than any other ties brand but there is no compromise on the quality. Their ties range starts at just $18 and make you look a handsome hunk.
Moving ahead, talking about men's fashion here is another informative article to help you follow your favourite personality in terms of the latest fashion. Click here to read: Fashion Icons Male.
Charles Tyrwhitt
It is also one of the oldest and best tie brands in the world. Charles Tyrwhitt is also by Jermyn street shirt makers. In this brand, you will get promotional sales however their ties range starts at $140. Many competitive colours are available and those are perfect for your wardrobe.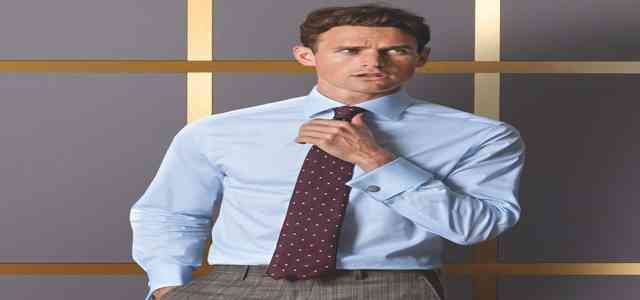 Brooks Brothers
If you are interested in premium neckties, especially from celebrated American brands then brooks brothers is worth a place or brand to visit. They have rich and various collections. The most famous article is about their themed silk prints. Elegance is in their every article of ties. The ties range starts from $80.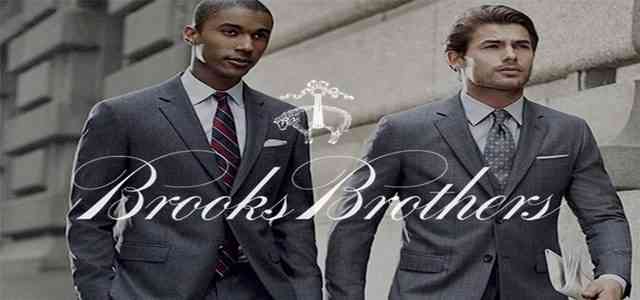 Ties.com
Ties are for formal wearing. We cannot wear neckties every other place. However, Ties.com deals with worthy ties because it is also one of the Best tie brands in the world. The specialities of this brand are a plethora of ties with a bundle of different colours and patterns and also excellent fabrics.
Suit Supply
This brand was founded back in 2000 and since then it has gets famous among all. It is totally unimaginable to think of a red carpet event and celebrities not wearing their garments. This brand has a famous wide collection of curated neckties and it starts with the most accessible price of $49. If we depend on fabric then yes price increases accordingly.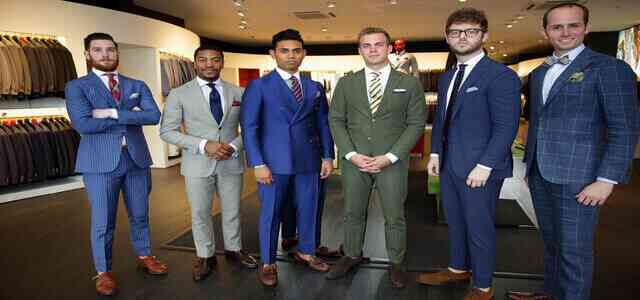 Dapper Lapel
This brand offers a fine collection of ties and also knows very well what its customers demand from them. Their speciality is lapel flowers and other boutonnieres. An extremely fine collection of woollen and silk ties is the best amongst all.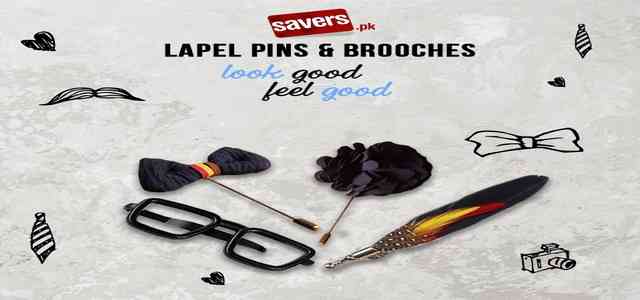 Turnbull & Asser
If we compare to other Jermyn street brands then Turnbull & Asser name remains prestigious. In today's time, this brand is best for retail English-made garments. The special part of this brand is all of its ties are hand-stitched in Kent. Their silk is woven in Suffolk. They use age-old techniques while making their ties. Moreover, this firm was awarded a royal warrant back in 1980.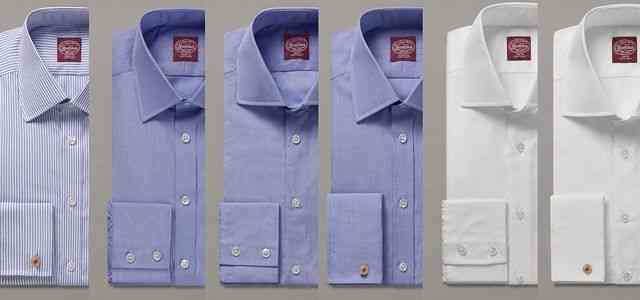 Best Bow Tie Brands in the World
Everyone has their own choice and sense of wearing. The bow tie is a controversial item as it is most beloved by dandies, and famous among college professors. It is a fact that you can only wear a bow tie at events like weddings or any award ceremony.
You cannot wear it to business meetings. However, according to our list the best bow tie brands in the world are The Tie Bar, Ties.com, Eton Shirts, Hawes & Curtis.
Further, there are some interesting facts to know about your favourite tie brands!
FAQs
The Satya Paul Design Studio Suashish Tie is the most expensive necktie in the world because they teamed up with bedazzling necktie with almost $220000 worth of diamonds. Then comes Stefano Ricci's diamond plated tie and also crystal ties. Their selling price is $30000.
What Ties Are Popular Now?
Every brand has its unique style but if we talk about popularity then Tommy Hilfiger Men's Core Neat tie is popular nowadays. It can add formality to your attire with its high-quality fashionable ties and make your outfit look amazing.
Is Alvaro Castagnino a Good Brand?
Yes, they bring the highest quality clothing, and their exclusive cufflinks, shirts, and sunglasses are the best among all. Their ties come in beautiful packing and their ties can match any outfit.
Are Expensive Ties Worth it?
It is up to the person how he carries himself in any outfit but yes expensive outfits do speaks a volume. So if you attend a high-class function then wearing an expensive tie is worth it.
what makes an expensive tie worth the money?
For starters, you can expect higher quality materials and construction. some brands use only the finest silk fabrics, and their ties are hand-stitched with great attention to detail. This level of craftsmanship results in a tie that looks and feels luxurious. Expensive ties also tend to hold their shape better over time, meaning you'll get more mileage out of them before needing to replace them.
ultimately, it's up to you to decide whether an expensive tie is worth the investment. If you're someone who wears ties often, then investing in a few high-quality ties may be a wise decision. But if you only wear ties occasionally, then you may be better off sticking with more affordable options. Tie one on and see for yourself!