If you own the iPhone XR, you might encounter certain whopping issues. Some iPhone XR users are facing connectivity issues, performance problems, and more. Although Apple is working on the latest version, it is not confirmed when the solution will arrive.
Luckily, some of the common iPhone XR problems can be resolved by yourself without requiring an update. This post will take you through a series of various iPhone XR issues and how to resolve them effectively.
Face ID Problems
Some users are unable to register their face on iPhone XR when creating a Face ID. If you also face the same issue, try to scan it in an adequately lit room. Bring your phone closer and/or at your face level. If you're facing an issue after setup, look actively on the screen.
Giving complete attention to the ID will help you when you can't unlock the device via Face ID. Sometimes, Face ID fails to work properly when you most often change the appearance. This is because Face ID learns to identify your face while registering and acclimatizing to that.
iPhone Slow Down
Noticing your iPhone running slow can be annoying. It lags when you are opening an app or attempting to watch a movie. Not a major concern, though, but you need to fix it. Most of the time, it gets resolved by rebooting or restarting and turning off the phone for a long time.
To reboot your iPhone XR, hit and immediately release the Volume Up button. Now, repeat the same using the Volume Down button. Next, hold the Side button but release it after seeing the logo of Apple.
WiFi Connectivity Issues
Some iPhone XR owners report that their devices suddenly stop connecting to the WiFi network. Or, they experience that speed gets slower than usual. In that situation, you need to ensure that your device is running the latest iOS version.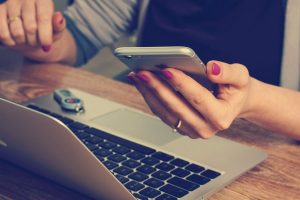 If there is no pending update, toggle on and off the WiFi button. If that doesn't assist with connectivity or better speed, unplug your router for about 60 seconds. Now, plug it in again to refresh the router.
Bluetooth Connectivity Issues
Difficulty in connecting to the Bluetooth (BT) devices is one of the common iPhone XR problems. Some users claim that their iPhone doesn't connect to Bluetooth at all. Sometimes, the issue arises when the device is not disconnected from another BT.
Hence, check if some Bluetooth devices are still linked to your iPhone XR. If they are, then disconnect them. You can also try simply turning on and off your Bluetooth switch. If you find a problem in connecting Bluetooth, reset all iPhone settings by clicking reset in General.
Cellular Data Issues
Noticing the 'No Service' icon is another common issue on iPhone XR. To get rid of this symbol, restart your device. Toggle LTE or Cellular Data off and on. Click Cellular in Settings. Click Cellular Data Options and then tap on Enable LTE and turn it off.
To turn off Cellular Data, simply toggle off the Cellular Data option in Cellular. You can also try checking for an outage in your locality. If no outage is there, toggle on Airplane Mode for about 30 seconds. Turn it off again and try your cellular network.
Sound Specific Problems
If you find your iPhone XR sounds unclear or crackling, try to restart your iPhone XR. If restarting doesn't help, do a hard reset. Check if dirt or debris is blocking the speaker grille or the lightning port.
If the sound is still unclear, try to switch on and off the Bluetooth option. When your device provides clear sound, but there is a fall in the call quality, restart the phone. You can also check the receiver, as it can be obstructed via dirt or dust on the screen protector.
iCloud Restoration Problems
Sometimes, iPhone XR gets stuck when users update the iCloud settings. To troubleshoot this issue, you can do a hard reset. Make sure you force the phone to restart before performing a hard reset. To start with this process, press the Volume Up button and simply let it go.
Similarly, tap the Volume Down button. Next, keep holding your phone's Side button until your screen shows the Apple logo. Due to the iCloud restoring issue, the device creates a local backup on a computer. It can be restored to your new iPhone XR.
Conclusion
Experiencing small bumps for iPhone XR is not a new thing. Your iPhone may deal with glitches, bugs, and other issues mentioned above at any time. Apart from the above-listed issues, some users notice abnormal battery drain in their iPhone XR.
If you also deal with the same, it is most probably due to software problems in your phone. To avoid facing any issues, make the best use of your expensive iPhone by working on essential preventive measures.