If you're a concerned parent, you might wish to monitor your children's Snapchat. Social media apps like Snapchat, on the one hand, have made it simpler for us to connect with our loved ones, while they have also given cheaters and predators an easy way to carry out their actions. Many young teenagers and children may be at risk. Let's walk you through all the ways to see other people's Snapchat history.
Should you monitor your kid's online activity?
As worried parents or partners, we understand that monitoring someone's phone presents a dilemma. On the one hand, you want to know the truth so that you may make intelligent decisions about yourself and the people you care for. However, you may dislike invading their privacy.
You must remember that, while your intentions are great, protecting your peace of mind is vital to maintaining your relationships and protecting you and your kids from any harm. Here are some situations where it would be acceptable for you to request access to someone else's Snapchat.
Monitoring Your Kids
There are no moral issues when you are a concerned parent. For small kids, having a phone is a luxury, and as their parent or guardian, you have the right to monitor their activity, particularly if they have a record of misbehavior.
Finding out the Reality About Your Partner
In a situation when you have reason to believe that your spouse isn't faithful to you, you can check their Snapchat to learn the truth. This will provide you peace of mind and ensure you have all the facts when making critical choices in your personal life.
Ensuring Privacy & Performance
Employers may also be interested in learning how to observe other people's Snapchat to keep an eye on their employees' actions. In this way, they can make sure that their staff members aren't aimlessly using social media during working hours. They can also detect the exchange of vital business information on Snapchat, which is a more significant concern.
How to see the Snapchat history of others without alerting them?
Follow the instructions below to learn how to view other people's sent and received messages on Snapchat.
Step 1: Choose the top Snapchat monitoring app
The first step is to select the best spy app for your demands and budget. Investigate the websites of the best spy applications to learn about their features, functionality, and cost. We strongly recommend mSpy.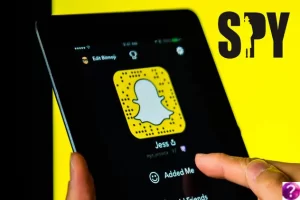 Step 2: Install the application
If the target phone is Android-based, you must install the Snapchat spy app once you have selected the one best for you. It implies that you'll require physical access to the phone. However, if the smartphone is running iOS, you only need iCloud credentials to monitor someone.
Step 3: Begin observing the Snapchat activity
You can access the control panel that the creator of the spy software provided after setting up the application. To avoid raising any red flags, you can visit it using any browser on any device from anywhere. You may view Snapchat and other networking site activity from the dashboard.
Apps to check someone's Snapchat history
The above procedure may appear straightforward, but it is challenging to identify which apps are trustworthy and which aren't. Numerous unsafe apps on the Play Store and the App Store can infect your phone with malware, a virus, or adware without granting you access to Snapchat or any other data.
For this reason, we have compiled a list of the five best dedicated Snapchat spy apps.
mSpy monitoring App.
Spyic monitoring App.
Spyera monitoring App.
The one Spy monitoring App.
Spyfone monitoring App.
Final thoughts
How to see other people's Snapchat history? The best option is to employ a trustworthy spy program that enables you to monitor their activity in the best way. In our opinion, mSpy is the best Snapchat spy tool available when all factors, such as cost, functionality, reliability, and security, are considered.