Are you worried about how to recover deleted Snapchat messages? Don't you worry! We show the most straightforward way to retrieve deleted Snapchat chats and messages.
Snapchat has remained the ever-most favorite social networking app for people of all ages. Anyone who likes sharing instant personal pictures and life updates love to use Snapchat.
However, we all tend to get stuck in a situation where we feel like getting back to the conversations we have deleted earlier. It can be just that you need a piece of information from a cleared chat.
Unfortunately, there is no visible un-do button that shows you the solution. But there is a solution; you only need to look deeper.
You can view deleted Snapchat messages and get Snapchat history recovery by using the app itself. The answers for android and ios users are the same if they want to get texts back by using the Snapchat phone app.
To know how to recover deleted Snapchat messages you only need to act on the simple steps stated below:
First Step to see cleared chats on Snapchat
Go to your Settings.
Tap on your profile icon on the top left side of the screen.
Click the settings option beside the sharing icon on the top right side of the interface.
You will now see a long list of possibilities in front of you.
Second Step

Find 'My Data' Option.
Scroll down in your settings.
Find the Privacy category.
My Data option is visible at the bottom.
Tap My Data.
Third Step

Log In.
At this point, Snapchat will ask you to log in to your account.
Put in your username/ email id and password.
And get logged in.
Fourth Step
Submit Request.
You will find a long list of different options in front of you.
You can choose or select one of your choices, for example, talk about history.
Or you can submit a request.
A message will appear on the screen saying We've received your request.
Fifth Step
Check Your Mail.
Once you have submitted a data request, you will receive a mail from team Snapchat after a while.
A click here link would be given.
Tap on it, and you will be directed to the webpage.
Sixth Step
Receive Your Zip File.
You will again be asked to log in first.
Once you are logged in, scroll down and look for the mydata.zip file.
Click on it.
Last Step (Seventh)
Recover Deleted Snapchat Messages
Extract the file. You can do it on either iPhone or Android.
Inside your Internal Storage, there will be a file.
Open it and click the 'Index' file.
Voila! You can explore all your past data.
That is how to recover deleted Snapchat messages with some simple steps!
However, the above-mentioned procedure is for those who want to view deleted chats on Snapchat without using the computer. But there is also a way for accessing the data through the computer.
How to see cleared conversations on Snapchat while using a Computer/PC
You can use the cache memory of your phone to retrieve the lost data. The cache, even if removed, can deliver old chats and conversations.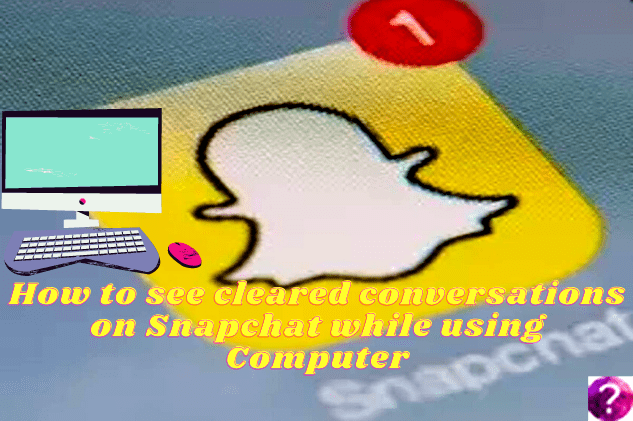 However, suppose you are using a computer for the purpose of recovering. In that case, the respective methods for iPhone and Android users will be different.
How to recover the deleted Snapchat messages on Android
Do the following steps:
Connect your phone to the computer by using a USB.
Go to the phone's settings.
Click Android.
Click com. Snapchat. Android.
Mark the messages you want to recover and press the 'recover' button.
How to recover deleted Snapchat messages iPhone
Recovering lost messages and chats requires a different procedure in iPhones.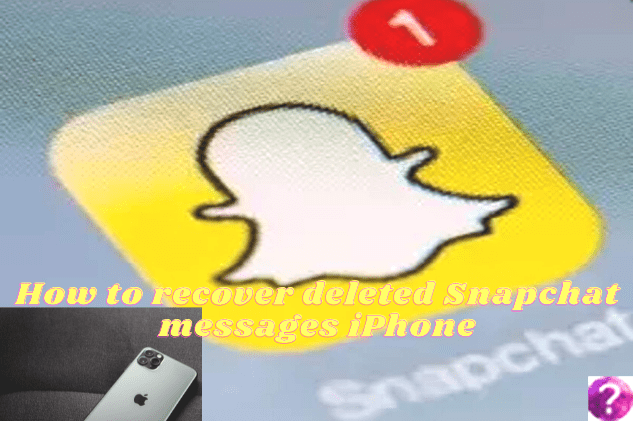 In iPhones, you first need to download a Snapchat message recovery software.
Now, proceed to install the software on your phone. It will help you access data on pc later on.
Installing this software puts your iPhone in recovery mode.
Now connect your phone with the computer.
Wait for the scanning process to finish.
The phone goes through all folders to detect and obtain deleted messages.
A list of deleted messages is displayed on the screen.
You can select as many notes as you want to restore or recover.
Using Dumpster to restore Snapchat messages
Dumpster is an app that you can download and install on your phone to dump not-so-useful messages. Once you install Dumpster in your phone, anything you delete or get deleted mistakenly or unknowingly goes into the Dumpster store automatically.
In this way, you need not fear losing valuable files and data. In addition, this app is reliable and acts like a recycle bin. You can recycle and restore any data you had deleted earlier. All you need to do is to get a Dumpster, allow its operations in your phone, and locate where it stores files for you.
Putting File Manager to Work
It applies to Android users for the most part. So, for example, file manager contains specific files saying 'nomedia' extension. These extensions are the stuff you deleted earlier from Snapchat or any other application.
Search for File manager on your phone.
If you cannot find one, download and install it on your phone.
Now go to settings and enter Android.
Click com. Snapchat. Android.
Search for a file that ends with the 'nomedia' extension.
Rename all such files for identification.
Look for the deleted messages in these files.
Finally, Restore.
Adopting precautions against losing messages
There is an option on Snapchat to save the messages in your chat. Option' save in chat' can always be accessed.
Snapchat login history
For this, too, follow the steps mentioned under the heading How to see cleared chats on Snapchat?
Conclusion
We hope that you have got an appropriate answer to the question of how to recover deleted Snapchat messages!
Restoring messages and old conversations on Snapchats is an easy task. Several short and long methods for users to adopt to get back their valuable and important files or data.