You can log into someone's Snapchat without verification. It is possible. They will be instantly logged out if you attempt to connect to their Snapchat account using their username and password. In other words, they'll be aware that another device logs into their Snapchat account. So, is it possible to use Snapchat secretly?
Yes! Therefore, we advise you some programs to access someone else's Snapchat account from a different device while the target user remains logged in. This article will explain how to access someone's Snapchat account without them signing out. Let's explore it!
Best way to log into someone's Snapchat
Can you sign in to Snapchat on two different devices? Will Snapchat alert me if I log in on another device? Below are answers to you queries.
You don't need to log into someone else's account to spy on their Snapchat account and view all of their chat history, snaps, contacts, and other information. However, you must utilize specialized spyware, such as KidsGuard Pro for Android.
KidsGuard Pro:
A highly useful app that can log into someone's Snapchat without a password is KidsGuard Pro for Android. You need to install it on the target device once, after which you can set up the app and regularly check on device activities via its web dashboard.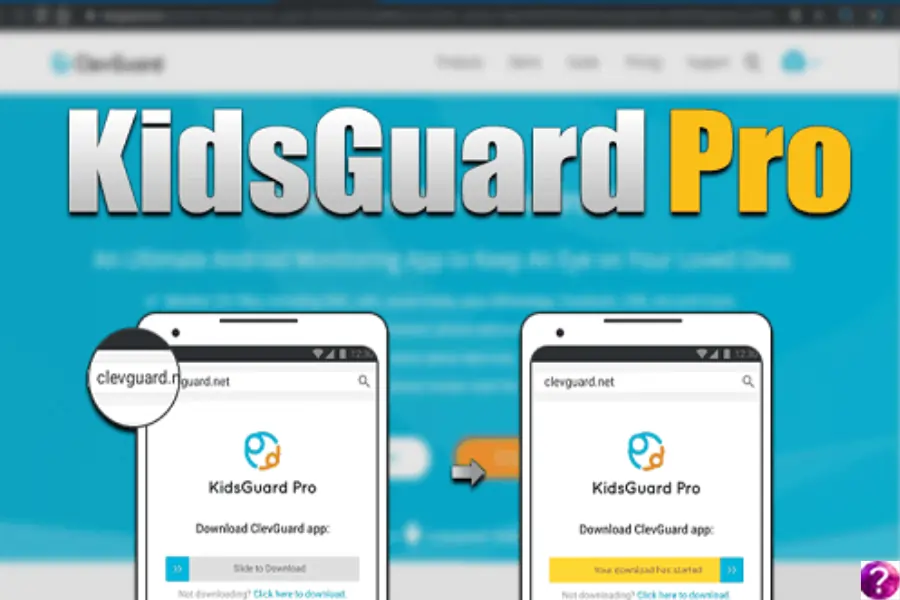 Using KidsGuard Pro app:
With its 100% invisible feature, KidsGuard Pro for Android keeps an eye on the entire Android device, including Snapchat.
KidsGuard Pro Snapchat Tracking begins to operate as soon as the target user accesses Snapchat on their phone. It logs each input made on Snapchat to read messages, store shared media, record screen activity, monitor app notifications, and allow you to view incoming messages, among other things.
KidsGuard Pro for Android will not act as if it is genuinely signed in to the target's Snapchat account, which means that some data will be inaccessible. However, it is secure and well-hidden enough that you may access the majority of Snapchat data without alerting others.
How to Access Someone Else's Snapchat Account Secretly
The only way is to use any third-party Snapchat spying software, as using their user name and password to access the account will get noticed.
After reading the information, you should have understood that, despite its drawbacks, the KidsGuard Pro spy app is the most excellent way to access someone else's Snapchat.
So let's move on to setting up and installing the app.
Step 1: First, select the "Buy Now" option to register for a profile with an actual email address to purchase the license.
Step 2: Take control of the target device and download the KidsGuard Pro for Android software. Start installing the application by following the step-by-step instructions on the app interface.
Step 3: The app will disappear after you complete the installation process. Now sign in from your device to the KidsGuard Pro web interface and sync the data. Then select Snapchat from the Social Apps menu. You will have access to all of the target Snapchat account's information.
If you're using KidsGuard Pro for Android, you can sign into Snapchat without people knowing. It is currently the most efficient method for keeping an eye on Snapchat data without having direct access to the targeted account.
Additional Information about the KidGuard Pro:
Since KidsGuard Pro for Android monitors the actual smartphone, you won't need to know the Snapchat account's password to use it. Meaning you can log into someone's Snapchat without a password.
It will not force the intended user to sign out of their profile.
Very practical and secure!
After installation, the software will remain hidden and run in the background of the device, delivering you all the collected Snapchat data without the user's knowledge.
The software is also simple to use. Additionally, it simply takes approximately 3 minutes to set up and install.
The app will remotely monitor the target Snapchat account in real-time, so you won't need to get closer to the target device or touch it again to read data.
Conclusion:
So, signing into someone else's Snapchat account is challenging without logging them out. Your smartphone notifies Snapchat's servers that you have joined a new tab when you check in via a ping.
To sign in on another device, you must first log out of the first one. The good news is that in the article above, you discovered a clever method for logging into Snapchat online on any device without preventing others from getting logged out.